The AGOS Fellowship Committee is responsible for reviewing applications for membership and making a recommendation to Council. Evaluation of a candidate shall emphasize the totality of their contributions during their career in Obstetrics and Gynecology and women's healthcare.
Chair:
Barbara A. Goff, MD, Seattle, WA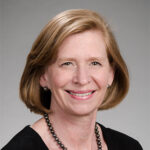 Members:
Deborah L. Myers, MD, FACOG, Providence, RI
Dee E. Fenner, MD, Ann Arbor, MI
Elizabeth Howell, MD, MPP, Philadelphia, PA
Samantha Butts, MD, MSCE, Hershey, PA
Cynthia Gyamfi-Bannerman, MD, San Diego, CA
Wilma I. Larsen, MD, Dallas, TX
Suzie As-Sanie, MD, Ann Arbor, MI
Arnie Advincula, MD, New York, NY
The AGOS Nominating Committee shall prepare a list of nominees for each position in which an individual is completing a term of service. These include the officers and Council Members of the Society.
Chair:
Dee E. Fenner, MD, Ann Arbor, MI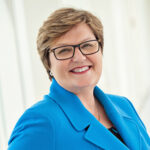 Members:
Barbara A. Goff, MD Seattle, WA
Karl Hansen, MD, PhD, Oklahoma City, OK
Ruth Farrell, MD, MA, Cleveland, OH
Wanda K. Nicholson, MD, MPH, MBA, Durham, NC